In November 2020 we were commissioned by Friends of Bengal and World Water Crisis to propose solutions to treat a fishery in Bansberia. Due to the high ammonia levels the pond let off a foul aroma and fish die on a regular basis (150 fish died in the week prior to our arrival). As a result the output of the fishery and its ability to supply the local communities was being heavily impacted.
Following the initial tests Bio2pure™ recommended application of its Aqua Culture Management® treatment to be dosed through over a period of 15 days. During the operational stage Bio2pure™ visited the site daily assessing progress of the treatment, collecting samples as per the pre-defined schedule and closely monitoring the impact of the solution on the lake and the fish.
After 15 days the appearance of the pond and clarity of water had improved dramatically.
Ammonia reduced by 90%
Phosphate reduced by 85%
Clarity improved by 200%
As a result of the success of the initial treatment Friends of Bengal and World Water Crisis are raising the money required to fund the on-going treatment of the fishery.
Bansberia Fishery prior to treatment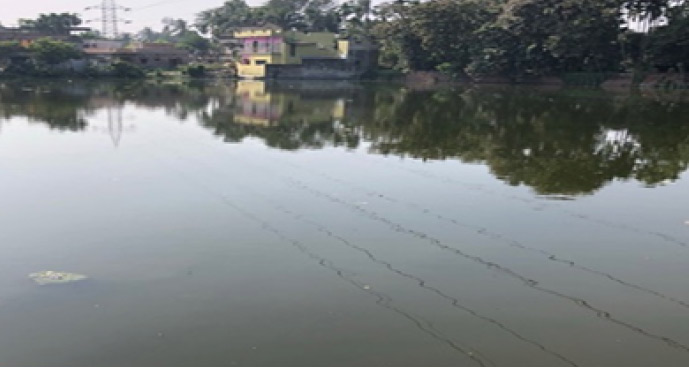 Bansberia Fishery during treatment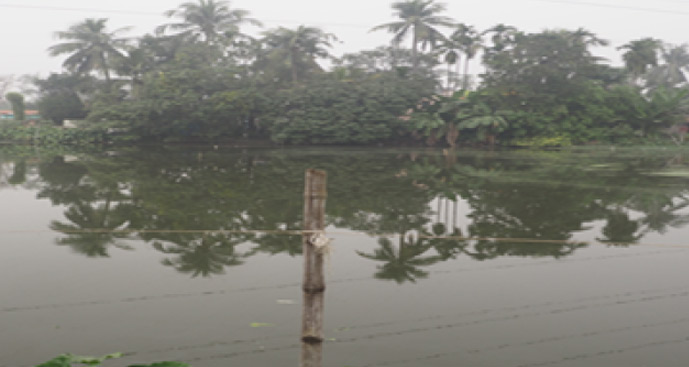 Members of our team obtaining samples to measure progress